As any photographer will tell you, photoshoots go so much better when you look and feel confident.
The perfect outfit depends on what you have, what you're comfortable in, and what you're looking for. Here are some tips for your fall shoot decisions that might just come in handy even outside the season: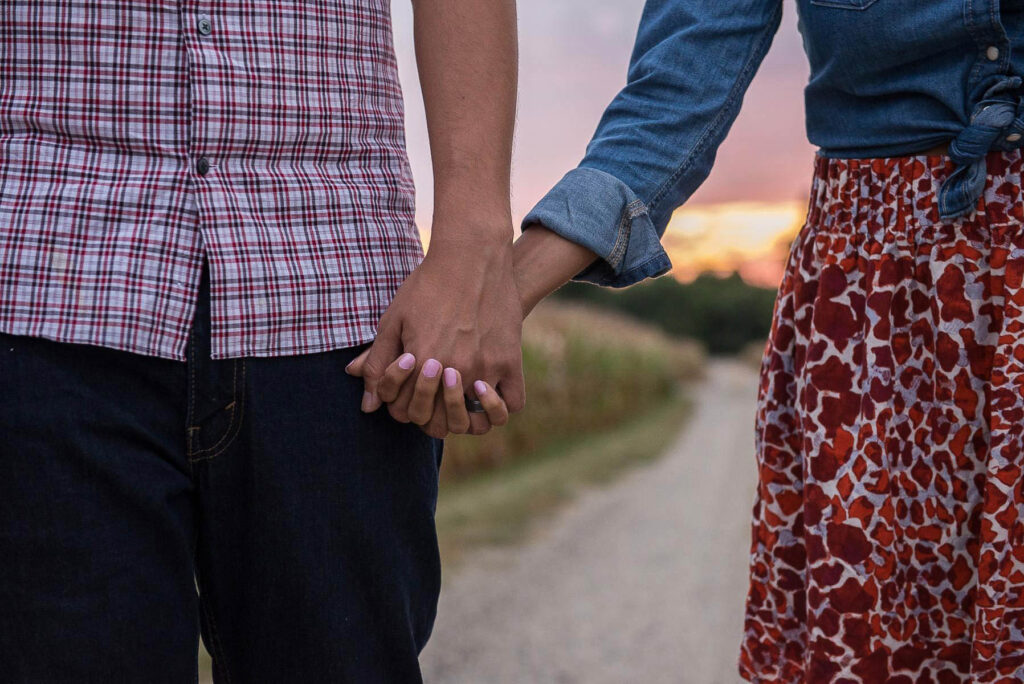 1. Lean into the natural backdrop: The natural backdrop for an outdoor fall shoot is 'leafy' and primarily orange. So, choose colour palettes that go with the general color and weather. Go for greys, oranges, plums, etc. and layer up with chunks of knitted wear and jackets.
2. Choose muted shades and earthy colors: Muted shades of colors go well with fall's esthetic. For example, instead of fushia pink, dusty pink is a better alternative. You may want to stay away from too dark colours because of their contrast against very bright colours. Still with an aim to accommodate the season with accents that blend in, brownish tones are a perfect touch. A touch of brown through jackets, scarves, hats, and shoes is an excellent idea for a fall shoot without oversaturating the combination.
3. Three-quarter length hack: There's a lot of layers with fall outfits, so it's key not to look overladen or chunky with clothes. Outfits with three-quarter sleeves and length have a slimming effect on the arms and body. You can play around with sleeve length as you layer with jackets, blazers or cardigans.
4. Mix, but not necessarily match: For the feel of the season, wearing only one shade may look dull. Instead, use a neutral base and add pops of bright colour. Also, when planning for a family shoot, it's safer to start with the girls' outfits to set the leading tone, then build other outfits around it – using different shades and colour pops.
5. Plan for comfort: Wearing what you feel confident in has a significant impact on the outcome of your pictures. If you feel warm, at ease and like your outfit, it shows in the images. So, please don't wear a dress you don't feel great in or one that would leave you tugging and pulling constantly.
6. Choose shoes to compliment: Wearing heels is a fashionable way for women to elongate their legs while looking fabulous, but fall gives you more options in boots, sneakers and other covered footwear. If you're going for open-toe heels, having a pedicure session before the photoshoot is a great idea.
Thank you for taking the time to read my post. Feel free to comment below! If you're looking for affordable photography services in Washington, D.C. Maryland, and Virginia, we would love to create magic with you and your loved ones in a photo session, so don't hesitate to book a slot!